Buying Life Insurance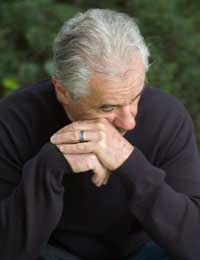 While no one likes to consider the possibility of their own death or the death of a loved one, financial advisors know that refusing to plan for the worst by purchasing life insurance can have devastating consequences. Life insurance may not be the most exciting purchase, but having a policy in place can provide enormous peace of mind.
Types of Life Insurance
There are two general types of life insurance, each with its own advantages and limitations. Prospective buyers should be sure that they understand how each type works before investing in a policy so that they can be assured that they will provide their loved ones with sufficient protection at a price that they can afford.
Term policies are usually the most affordable option, especially for young, healthy people who are considered to be low-risk. Like the name implies, term policies are valid for predetermined periods of time and are often considered ideal for those who simply wish to cover the expenses that they would incur during those years. For example, parents with teenage children may choose term policies that would provide ample funds to cover the expected cost of their last few years of child rearing plus the cost of sending their children to University. That way, parents can be assured that their kids will get a good start in life, even if they do not live to help them directly.
Whole life or universal life policies provide permanent coverage combined with investment funds. The difference between these and term policies are fairly simple: with whole life, the premiums typically remain the same over the course of the policy, there is a fixed payoff upon the death of the insured, and the policy builds cash value that the policyholder may borrow against. Universal life policies do not guarantee a specific rate of return on the investments, and many financial advisors recommend the purchase of pure term life insurance – keeping insurance and financial investments separate.
How Much Insurance Do You Need?
Determining the amount of life insurance to buy is a very important financial decision. There is no one-size-fits-all answer, so those considering the purchase of a life insurance policy must take stock of their personal situation and add up the expenses that their families would incur in the event of their untimely death. Some experts recommend starting with a figure of five to seven years salary and then adding amounts to cover individual circumstances. For instance, childcare expenses may increase with the death of one parent, so the total for the number of years of paid care would need to be added to the initial figure. Other considerations may include coverage for lack of income for the remaining spouse for a period of grieving and recovery, when they may be unable to function at their previous capacity. Making a tally sheet of current financial obligations, expected future expenditures, salaries, and other sources of income can help consumers to determine the amount of coverage that they would need to assure that their survivors can maintain their current lifestyles.
Comparing Life Insurance Rates
As with anything, smart consumers should do a little comparison shopping before shelling out their hard earned money for life insurance. It's important to consider not only the rates that are quoted, but also the stability and reliability of the insurance company itself. A great deal is only great if the company is still in business when you need to make a claim, so choosing a well established insurance company is vital. Additionally, choosing an insurance agent who is not only well-informed, buy expresses genuine interest in the well-being of clients can make all the difference. Life insurance is an important purchase – it exists to provide for the material needs of survivors as well as for the peace of mind of policyholders.
You might also like...