About Our Site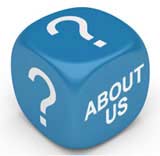 TerminalIllness was formed to offer a unique reference point on coping with a terminal illness as a sufferer, relative or friend.
The diagnosis of a terminal illness is always devastating news, both for patients and their loved ones. Suddenly, the world is turned upside-down and reliable information is sorely needed.
We are dedicated to providing accurate, up-to-date information about various treatment and care options, as well as offering support for patients and those who are providing care for dying loved ones. We understand that caregiving can be exhausting, both physically and emotionally, so we provide sound advice for those who are in this most difficult situation in a clear and concise manner—we know that you need information and respect that you don't want to waste a lot of time searching for it.
By assembling a team of writers and researchers who are well-informed and caring, we are able to provide compassionate, yet useful information about everything from managing insurance and financial matters to improving quality of life. Terminal illness has a way of forcing people to face their greatest fears while striving to make every day matter. Patients, and those who they hold most dear, must address a variety of difficult situations in a short span of time, and by providing a single source for practical advice, who strive to do our part to make the road a little less frightening and uncertain.
Our concern was that there was no single UK resource for interesting features and practical advice on this subject.
Our features and articles are written by experts - who have experience, or a particular interest in this area.
Our Background
TerminalIllness was founded by John Rowlinson, the founder of PtS.
John, through PtS, is involved in a number of ventures including software and property companies. A percentage of revenue from these activities goes towards funding TerminalIllness and a number of similar sites.
Our focus is simply on having experts create the highest quality information possible that is widely read.

Related Articles in the 'Site Information' Category...