Dealing with Conflict within the Family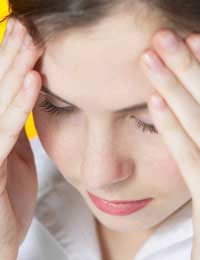 The diagnosis of a terminal illness almost always impacts a number of people. The patient, of course, is likely to be overwhelmed with emotion, but those closest to the ailing person must deal with their own complicated feelings.
Sometimes, families find that the stress experienced during the serious illness of one member results in conflicts amongst the others. While this is a common happening, families should do all that they can to put their differences aside so that the terminally ill patient can be protected from feelings of discord amongst those who should be pulling together to form a support system.
Differing Points of View
While families often share deep and committed feelings of love for one another, members do not always see eye-to-eye. When one member is dealing with a terminal diagnosis and trying to come to terms with their prognosis, others are likely offering their own perspectives on all aspects of the care and treatment options available.
The larger the family, the more opinions and viewpoints that are voiced, increasing the chances that conflicts will arise. It's easy enough to advise that family members should turn to the sick person and simply follow their lead, encouraging the expression of that person's preferences and then offering unwavering support.
That is the perfect solution, but real people are less than perfect and dealing with terminal illness is one life's most stressful situations, so every now and then, tempers are bound to flare. Ultimately, though, the right to decide what treatments (if any) will be attempted, and other care and end-of-life decisions lies with the patient, if that person is an adult.
Relatives must try to honour the wishes of their terminally ill loved one, even if those wishes are in opposition to what they would do if put in the same situation.
Old Hurts
As silly as it sounds, the gathering of extended family members can have people reverting to the behaviours of times long past. Old hurts and unsettled disputes often resurface, sometimes with every bit as much emotion as they may have garnered the first time around.
Unfortunately, most families experience at least some level of this, with grown siblings rehashing disagreements better left in the past or members who have been disconnected from one another by choice being forced to reunite due to the unfortunate situation of another member.
In the name of family unity, members should try their best to avoid angry outbursts, keeping in mind that the ailing member needs no additional stress and if all else fails, that all members will soon be able to return to their own lives, so battling with one another is both pointless and unnecessary.
Workload Inequities
In most families, some members are more able (or willing) to provide hands-on assistance to a terminally ill member than others, which can cause feelings of resentment. Caretaking can be both physically and mentally exhausting, and when they are overwhelmed, carers may give way the pressures put upon them and strike out at other members who they feel are not contributing their fair share.
If possible, all family members should try to offer some form of help. Not all may be in a position to provide day-to-day care, but they may be able to take over for respite care or possibly help financially so that professional respite care workers can be brought in on occasion.
Making Peace
No matter their individual differences, when family members gather to spend time with a dying loved one they need to do all that they can to focus on the needs of that member. Petty disputes and old arguments have no place in the immediate environment of a person who is trying to live out their last weeks and months; engaging in such behaviours is sure to cause feelings of guilt later.
If for no other reason than to provide their dying relative a sense of calm and peace at the end of their life, family members need to conduct themselves in a decent and respectful manner. Ideally, true forgiveness and acceptance will result from the reunion, but if not, at least a temporary truce can be declared.
You might also like...
I feel my dad, 83, is moving into the end stage of his illness (multiple myeloma).This last few weeks he has had severe pain that we can't seem to get rid of, he is more frail, confused, 'not there'.I don't know what to expect
Babsie0000
- 27-Apr-17 @ 10:19 PM