Doing Battle with Insurance Companies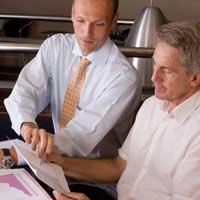 When people shell out their hard earned money for insurance policies, they do so with the feeling that if the time ever comes when they have need, they will at least not have to worry about finances.
Unfortunately, there are times when insurance companies make determinations regarding coverage that are in opposition to what policyholders believe is fair and correct, forcing a battle between the two.
Understanding Insurance Policies
Consumers should exercise caution when shopping for insurance since the phraseology used in policies can be confusing to those unfamiliar with the industry-specific terms. When comparing medical insurance, potential policy holders need to pay special attention to exclusions, which can be extensive.
Many policies provide limited coverage for certain types of medications and treatments and refuse to consider preventative care, alternative, complementary, or experimental treatments at all. There is some truth to the statement "you get what you pay for," since more costly policies may offer expanded coverage, but that is not always the case.
Depending on a number of factors, including an applicant's age, gender, health history, and current medical condition, insurance add-ons can range from quite affordable to completely out of reach.
When a Claim is Refused
There are times when claims are refused by insurance companies, yet patients believe that their care should have been covered. Resubmitting a claim is usually the first step, but if payment is again refused, policy holders are left with few options.
They can file an official grievance with the company, requesting that their case be examined by supervisory staff. If, after such a review it is still determined that the claim in ineligible for payment, patients may be forced to seek legal counsel in order to see results.
It is important that patients be confident that they are correct before engaging the services of attorneys, however, as legal assistance can in itself be costly.
Types of Medical Insurance
The purchase of medical insurance offers a sense of security for policyholders, knowing that they and their dependents will have access to adequate medical care should they fall ill. Insurance coverage varies greatly, but today's private insurance policies are likely to offer options for more than the basics of accident and illness.
There is a growing trend toward preventative care, with some policy add-ons offering health screenings, discounts at health clubs, and access to GP and nurse help-lines. Health cash plans are designed to cover routine care, including dental, optician visits, and GP check-ups.
Long-term care provides funds for living assistance when patients are rendered unable to care for themselves by illness and are expected to remain in such a condition for an ongoing period of time.
Finally, critical illness insurance payouts can be used for any expenses that policyholders see fit. The onset of serious illness may result in a patient's inability to continue working, so critical illness coverage can make the difference between financial security and financial ruin.
Insurance companies need to keep an eye on their bottom line, so they are careful about paying only for those expenses that they believe were specified in their policies. That's fair enough - business is business. Sometimes, though, policyholders feel that the decisions made regarding coverage fall short of their expectations.
When disagreements arise, policyholders should review their policies, but if they still feel that they are correct, should do all that they can to see that they get what they've paid for. After all, business is business.
You might also like...