Understanding Your Insurance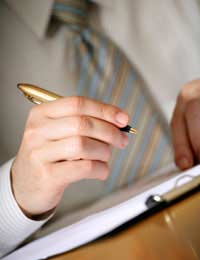 Many people set aside the paperwork for their medical insurance policies, never really looking them over. When illness strikes and patients need to utilise their coverage, many are not certain as to what medications and treatments are covered, and may need to quickly familiarise themselves with the specifics of their plan.
Private Medical Insurance
Today's insurance policies can vary greatly from those of the past. Many companies are now offering individualised plans, with consumers selecting products and services that best meet their needs. Years ago, medical insurance typically provided coverage for illnesses and injuries, but paid little attention to preventative care. Today, however, many policies cover GP and nurse help-lines, heath and fitness advice, discounts at health clubs, and health screenings in hopes that diseases can be prevented or at least caught at their earliest stages when they are the most treatable.
When shopping for medical insurance, consumers need to take an honest look at their family health histories, personal health concerns, lifestyle choices, and of course, budget. Insurance carriers now offer many options to customers, and this trend toward "mix-and-match" coverage choices means that consumers can tailor their medical insurance coverage to meet their individual needs without paying for services that they never plan to use.
Health Cash Plans
Routine health costs can add up rather quickly. Check-ups, preventative care, dental visits, and optician expenses can take a big bite out of a family's budget, and that's not even considering the expenses associated with hospital stays. Health cash plans offer coverage for day-to-day medical expenses, including many alternative and complementary treatments not included in other types of plans. These types of popular for a number of reasons, including:
Pre-acceptance medical exams are not required.
Children are usually covered under their parent's policies for no additional charge.
Funds can be used for a wide variety of health related expenses.
Premiums remain steady, even as the policyholder's age.
Long Term Care
Long term care coverage provides for those who become mentally of physically incapacitated, unable to manage their daily activities without assistance, and are expected to remain in this condition for an extended period of time. This type of coverage is typically not included in traditional policies and must be purchased as an add-on. Young people may have a hard time envisioning the need for such care, but may wish to consider it if their budget allows. The best time to get medical insurance at reasonable rates is before a problem or the likelihood of a problem, exists.
Critical Illness Insurance
The onset of serious illness can mean the end of work, at least temporarily, for many people. Loss of income can quickly take its toll on family expenses, but those who have critical illness insurance can worry less about finances and focus more on getting well. Funds from critical illness claims can be used however the policyholders wish – many choose to pay off or at least pay down their mortgages, while others earmark the money for medical expenses or to enjoy a final holiday with loved ones.
Medical insurance can provide peace of mind for individuals and families, helping to assure them that when medical expenses arise (and they surely will for most people), funds will be available. Understanding the differences between various types of medical insurance policies is important – having the right type of insurance in place can make a world of difference to a family's financial health.
You might also like...
My mom has stage 3 lung cancer, metastatic brain cancer, and a malignant tumor in her shoulder. She is fighting for her life daily and I watch her suffer 95% of the time. Her son, my brother, just had his 3rd baby girl August 12th, however they live in Pennsylvania. She is wanting to take a train ride to Pennsylvania to see her newest grandbaby. Please help us make this wish come true for this wonderful mom and grandma.
nana, mom
- 5-Oct-15 @ 6:00 PM