Drug and Treatment Trials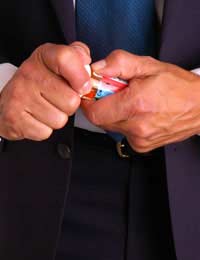 Every new medication and treatment that becomes available has been first tested and retested to assure its safety and effectiveness. Clinical trials utilise human volunteers in order to determine proper dosages, track side effects, and ultimately, to determine whether of not a specific drug or medical treatment should be approved for regular use.
Some trials require healthy volunteers, while others seek people in various stages of existing disease. Terminally ill patients may qualify for drug and/or treatment trials based on their current condition.
Informed Consent
The process of learning the known facts about drug trials in order to make sound decisions about participation is known as informed consent. Prospective volunteers are generally provided with information regarding the reasons for the research, the anticipated benefits of the said drug, the expected length of the trial, possible known or assumed side effects, financial compensation (if offered), and if a volunteer has an existing condition, an overview of their other treatment options.
Additionally, all volunteers must be informed of their right to discontinue participation in the trial for any reason and at any time. After the initial interview, participants are given complete medical examinations. If the results of the exams indicate that the potential volunteers are appropriate candidates for the trial, they will be provided with informed consent paperwork must be signed before treatments or medications can begin.
Trial Regulation
All clinical research in the UK is highly regulated to assure the ethical treatment and safety of volunteers. All drugs have the potential to cause side effects, but by carefully regulating the testing of all new treatments and medications, the chances of serious complications are minimised.
Clinical studies are held to compliance with standards set in the EU Clinical Trials Directive, which is enforced by both the Medicines and Healthcare products Regulatory Agency (MHRA) and the Approved Ethics Committees.
Trial Phases
Clinical trials are held in four phases, each with its own particular goals. Research teams oversee each phase of drug and treatment trials, which are categorised as follows:
Phase I: A small number (20-80) healthy volunteers are used to determine safe dosages and identify possible side effects. Participants in this stage often receive financial compensation for their services.
Phase II: By the second phase of testing, participants are likely to have the condition for which the drug is being evaluated. A group of 100-300 patients help to evaluate the safety and effectiveness of the proposed medication or treatment.
Phase III: If Phase II provides researchers with promising results, 1,000-3,000 new volunteers are sought to determine a basis for side effect percentages and to give a broader picture of effectiveness.
Phase IV: Once a drug or treatment has been approved for use, it moves into Phase IV, which provides ongoing confirmation of a medication's effectiveness, side effects, and optimal dosing. Phase IV studies compare newly released drugs to existing medicines and therapies in order to establish their usefulness and proper application in treatment plans.
Taking Part in Clinical Trials
Requirements for participation in clinical studies vary depending on the nature of the drug/treatment as well as the current phase of testing that the medication is in. A number of factors including age, gender, health history, and current medical condition are all taken into consideration before either including or excluding potential participants.
Additionally, volunteers must consider the possibility that even when participating in drug trials, they may be given an already approved medication or a placebo rather than the new medicine that is under review.
In order to make informed comparisons, neither researchers nor patient volunteers are made aware of what medication individual participants are receiving. These "double blind" trials ensure that results are not skewed by either researcher or patient expectations. Only if a patient volunteer experiences serious side effects is the identity of the medication revealed so that appropriate action can be taken to assure the safest result, but such disclosures are done on a case-by-case basis.
Terminally ill patients who wish to participate in drug or treatment trials can request information from their GP or primary care doctors, as well as asking for assistance from any specialists that are part of their care team. A quick internet search can also help patients to locate pharmaceutical and research companies that are in the process of recruiting volunteers.
You might also like...