Understanding Treatments For Your Terminal Illness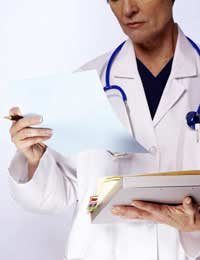 The diagnosis of a terminal illness often signals the beginning of a confusing time. Not only is there the initial disbelief and ensuing struggle to come to terms with the prognosis, but often, it can be difficult to understand treatment options.
Seeking a Second Opinion
At diagnosis, most doctors recommend that terminally ill patients seek second opinions, which is a wise decision. Even the very best physicians make mistakes, so securing another opinion can help patients to accept their diagnosis and begin to sort through their treatment options. Many people find the whole process confusing, making it hard to decide on the best path. Patients should feel free to ask questions, repeatedly if necessary, until they feel satisfied that they have a clear understanding of their choices. When possible, terminally ill patients should ask a trusted friend or relative to come along on appointments so that they have an extra set of ears to help sort out the information.
Quality vs. Quantity of Life
Sometimes, patients are torn as to how to proceed with treatment. Many medications have side effects, some of which can be quite troublesome. The fear that quality of life may be diminished must be weighed against the possibility of an extended life. When time is limited, the choice can be all but impossible to make, but terminally ill patients are often faced with just that choice. Friends and relatives can help to make the decision easier by vowing to support the patient's preferences, whatever they may be. It is hard enough for the terminally ill to make such life-altering decisions; they do not need the added stress of battling loved ones who feel they are making the wrong choices. The ultimate responsibility for decisions about treatments lies with patients – and they need all of the support that they can get as they sort through information and embark on their last weeks and months of life.
Independent Research
With the easy access that most people have to the internet, terminally ill patients have a host of information at their fingertips. Many sites offer detailed information about a wide array of illnesses, along with overviews of treatment options, side effects, and sometimes, personal accounts written by patients and their family members, highlighting individual experiences. These first person accounts can help patients to weigh their options, having more to consider than the statistics cited by doctors. Patients should exercise caution when relying on internet research, however, since some sites are more responsible than others about the accuracy of their content. All "facts" derived from internet searches should be verified by other sources, especially when the information is as important as treatments for terminal illnesses.
There comes a time for most terminally ill patients when they are forced to consider how they will proceed with treatment. Some vow to fight until the very end, eternally hopeful that they will beat the odds, while others reach a point when they decide to discontinue treatment altogether, instead focusing their energies on making the most of their remaining time. There is no one "right" answer; as each individual has their own priorities, their best choice is the one that brings them the most peace, feeling that they have lived their last stretch of times on the own terms.
You might also like...