Holistic Medicine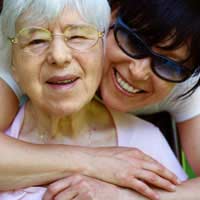 Holistic medicine takes a multifaceted approach to wellness, and directs its focus on the connection between the mind, body, and spirit. Those who have been diagnosed with terminal illnesses often choose to seek out alternative or complementary treatments, especially when conventional medicine offers them very little in the way of hope.
Origins of Holistic Health
Holistic practitioners trace the origins of holistic theory to ancient China and India, but the term "holistic" is thought to originate from Jan Christiaan Smuts, who used the term "holism" in 1926 in reference to the idea that all living things are "entities greater than and different from the sum of their parts." As medical science made advancements, the holistic approach went somewhat out of favour, with focus more on the process of locating causes of illness and then "correcting" them with the use of medication. People began to embrace the idea that they could live as they chose and if unhealthy habits caused diseases, they could rely on the medical community to "fix" the problems. Holistic health takes a somewhat opposite approach; believing that making sound lifestyle choices can help to minimise the chances that one will be stricken with illnesses. By the 1970's, holistic health and medicine as we know it became widely known and has gained strength in followers ever since.
Holistic Principles
Holistic health and medicine are based on the idea that physical, mental, emotional, and spiritual components make up whole health, and that individuals must tend to all aspects of themselves in order to achieve and maintain optimal health. Even those who are hesitant to believe the principles of holistic health can agree that there is at least some truth to the idea that the mind and body connection can have a direct impact on well being. For example, when people are especially worried about an upcoming event, they may manifest physical symptoms of illness. Anyone who has had to deliver a speech in front of a large crowd can probably attest to the nervous stomach ache that often accompanies public speaking! The holistic approach requires that attention is given to the whole person, rather than simply addressing individual symptoms.
Holistic Lifestyles
Holistic health practitioners encourage followers to examine all of their lifestyle choices, looking for areas that may need improvement in order for whole health to be achieved. Eating healthful diets, getting daily exercise, reducing stress, keeping an optimistic outlook, and tending to spiritual growth are all components of optimal health, from a holistic standpoint. When disease does occur, holistic practitioners believe that core reasons must be sought and corrected, rather than merely relying on symptom relief. In its simplest form, that would mean that the above nervous public speaker may choose to practice relaxation techniques to alleviate anxiety, thus avoiding the stomach ache altogether, rather than simply taking a tonic to settle the already upset stomach. Obviously, many illnesses are far more serious than butterflies in the stomach, but no matter the illness or disease, the holistic principles remain the same.
Terminally ill patients are often desperate to find alternate methods to treat and hopefully cure their illnesses, especially when conventional medicine has run out of feasible options. Holistic medicine has many followers, some of whom attest that their current robust health is a direct result of their dedication to attending to all of their needs, physical, mental, emotional, and spiritual. While not all terminally ill patients give credence to these claims, many doctors would agree that there is certainly no harm in trying to make healthy choices, especially when these lifestyle changes are combined with the best that medical science has to offer.
NOTE: The information provided above is in no way intended to be a substitute for professional medical advice or treatment. Self-diagnosing and/or choosing to avoid medical care can result in serious health complications. Readers are advised to seek professional medical advice and/or care for all of their health concerns.
You might also like...