Making Room for Healing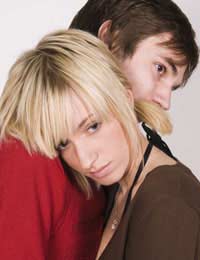 The death of a loved one can change a person's ability to function normally, undermine their sense of security and even make them doubt their faith. Grief is very powerful and the grieving process can shake people to their very cores, forcing them to redesign their lives in order to find happiness.
Allowing for Grief and Emotion
One of the best keys for healing is expressing emotions, even those that may feel overwhelming. Fear, sadness, anger, even a sense of freedom may be normal reactions to the death of someone close, but many people worry that others will judge them for their emotional responses. Grieving is a very personal process and one that should be encouraged to play out in its own way and at its own pace. Some people feel most comfortable in grieving privately, while others feel the need to be surrounded by friends and family members as they work through their complicated emotions. Neither option is better than the other; each person must find for themselves what helps them to feel most comfortable and should try to set aside any notions that they "should" feel or act in certain ways.
Seeking the Company of Understanding Friends
A network of caring and understanding friends can help the bereaved in a number of ways. Having people that will stand by you and help you as you try to rebuild your life can be heartening – none of us wants to feel alone in the world. Friends are often the ones who bring over groceries or prepare meals for families in crisis. Close friends can be counted on to listen, repeatedly if necessary, as grief stricken mourners try to make sense of a death that took someone whom they held dear. And when the rest of the world has returned to their own lives, true friends show up, ready to lend a hand or simply a willing ear, making the grieving process feel more manageable.
Grief Counseling
Try as they might, some people are simply unable to come to terms with the death of a loved one and may benefit from grief counselling. Counsellors trained in helping the bereaved cope with their loss can provide tools to aid healing. Encouraging socialisation, daily exercise, sound nutrition, and appropriate sleep schedules may be recommended, and counsellors are skilled in recognising the warning signs of serious adjustment problems, including ongoing anxiety or severe depression.
Establishing New Routines
Most people take comfort in their daily routines. They may enjoy meals at certain times and schedule errands and shopping trips at roughly the same times each week. With the death of a loved one, however, established routines may be more a source of distress than of reassurance that life will return to some version of normalcy. For those who have been accustomed to having company as they completed their daily chores, the realisation that activities that were once shared must now be handled alone can be quite disturbing. It may be beneficial for the bereaved to reconsider some aspects of their existing routines to make way for new habits. Life will bring plenty of reminders of what has been lost, but in order to rebuild a life, some adjustments may be in order.
Healing is the ultimate goal of the grieving process, but the bereaved should remind themselves that there is no one "right" way to grieve and that the process is likely to take quite some time. Reaching out for help as needed is wise, as is making time to care for oneself. Most people, given time and a network of caring supporters, will find that they can look back on their once intense grief and note that while they will never be quite the same, they can, in fact, be happy.
You might also like...