Thinking About Organ Donation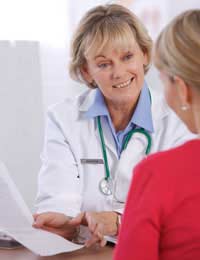 Organ donation was practically unheard of a few generations ago, but more and more people are considering the possibility that they will become an organ donor, helping them to save the lives of others.
More than 15.5 million people have joined the NHS Organ Donor Register thus far, and each of those donors represents the potential for an improved quality of life or an increase in longevity for ailing recipients, who, along with their families, are surely grateful for the gift of organ donation.
What is Organ Donation?
Each year, thousands of lives are saved in the UK alone because of the generosity of organ donors -- everyday people who have made the decision to allow the retrieval of their organs after their deaths in order to help others to live on. Currently, the heart, liver, lungs, kidneys, pancreas, and small bowel can all be transplanted, and researchers are hopeful that the list of possible donor organs will increase.
In addition to the above organs, certain bodily tissues are also eligible for donation. Skin, bones, tendons, cartilage, heart valves, and corneas are all being transplanted with great success. Heart valves may be used in children born with defective hearts or in adults with heart valve damage, accident victims or those in need of joint replacements can benefit from bone, tendon, and cartilage donations, and many people have their vision today because a donor agreed to allow the transplantation of their corneas.
Registering to be an Organ Donor
Registering to be an organ donor is a simple process, and only by registering can one be certain that their wish to become an organ donor will be known at the time of their death. The NHS Organ Donor Register is a computerised database which stores specific information about millions of interested donors.
Adults can register themselves and parents are allowed to register their minor children. At the time of registration, donors are able to specify some limitations that they may choose to place on their donation, such as which organs and tissues may and may not be retrieved for donation.
There are several options for registering with the NHS Organ Donor Register. Registration can be completed online , by phone, when registering with a new doctor, or when applying for a driving license, passport, European Health Insurance Card (EHIC), or a Boots Advantage Card.
Organ donors are not required to enlist with the NHS Organ Donor Register, they can carry organ donor cards or simply inform family members of their wishes, but neither of these methods offer the security of knowing with certainty that the desire to become an organ donor has been clearly established and will be known and honoured when the time comes.
By registering, a potential donor can clarify their wishes while saving their loved ones the angst of having to guess as to whether or not they would have wanted to donate their organs and tissues.
Qualifications & Limitations Regarding Organ Donation
Most people can become organ donors, even those who have existing medical conditions. Health care professionals make decisions regarding the viability of organs and tissues on a case-by-case basis, with only a few conditions automatically disqualifying a person from becoming a donor. Those diagnosed with HIV or have, or are suspected of having, CJD (Creutzfeldt-Jakob Disease) are not allowed to donate any organs or tissues.
Organ donation is a very important decision and the choice to become an organ donor should not be taken lightly. While not everyone is comfortable to become a donor, those who choose to can quite literally leave a legacy of lifesaving.
You might also like...