Euthanasia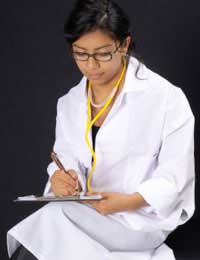 Mention the word euthanasia and you are sure to start an emotion packed conversation; it is a topic that most people feel strongly about, one way or another. Supporters feel that terminally ill patients, especially those who are in considerable pain or have a severely diminished quality of life due to the symptoms of their disease, should be allowed to decide for themselves when to end their lives, while opponents maintain that the practice should never be legalised, no matter the circumstances.
Euthanasia and Doctor-Assisted Suicide
While many people believe that euthanasia and doctor-assisted suicide are interchangeable terms, there is one important factor that distinguishes the two. Namely, the identity of the person who actually performs the final act is the deciding factor that differentiates euthanasia from assisted suicide. When a third party performs the act that causes death, such when a doctor gives a lethal injection, then it is considered euthanasia. If, however, the person who dies is the one who actively takes the last step, then the death is attributed to assisted suicide. Doctor assisted suicide can occur when a doctor prescribes a dose of medication for the purpose of causing death, but the patient is responsible for swallowing the drugs. Similarly, if a doctor was to insert an intravenous needle into a patient, but the patient is the one who pushes a switch to trigger a lethal injection, the death is considered an assisted suicide. Those who believe the procedures are designed to save patients from undue suffering may refer to either procedure as "mercy killing."
Legalities
Currently, both euthanasia and assisted suicides are illegal in the UK. Only three places in the world, Belgium, the Netherlands, and one state in America (Oregon) currently have laws on the books specifically permitting either euthanasia or assisted suicide. Oregon permits only doctor assisted suicide, while Belgium and the Netherlands allow both euthanasia and assisted suicide. While proponents continue to press for their legalisation, moral and ethical concerns typically keep most legislators from approving the procedures.
Ethical Considerations
Obviously, euthanasia and doctor assisted suicides, even if legalised, would need to be well supervised and controlled, lest the procedures be used in questionable circumstances or for reasons other than to save patients unnecessary suffering. There are many possibilities for misuse of the procedures, and lawmakers worldwide tend to cite the potential for abuse and the difficulty of regulation as the main reasons for their hesitancy. Those who oppose the legalisation of euthanasia and assisted suicide have a variety of reasons for their stance, some of which include:
Some voice religious opposition, believing that euthanasia defies the will of God.
There is concern that some patients may be coerced by family members who find caring for them to be burdensome.
There is a fear that insurance companies may apply pressure to utilise euthanasia in order to save on care expenses.
Easy access to euthanasia may discourage research for curing terminal illnesses.
Some patients, such as those without family support or sufficient resources for caregivers, may feel that euthanasia is their only option.
Euthanasia may be used inappropriately and seems to convey that some lives (those of the ill or disabled) may be of less value than others.
Freedom to Choose
Clearly, euthanasia comes with the possibility for abuse, but does that mean that it should necessarily be forbidden? Those who are determined to do so will stretch the limits of any laws that they feel limit them in unnecessary or unjust ways, but supporters of euthanasia and doctor assisted suicide maintain that the benefits for those who suffer outweigh the potential for misuse of the procedures. Some terminally ill patients, as well as those who have illnesses that while not terminal, severely diminish quality of life, feel that they, not lawmakers, should decide their fates. Prolonging the lives of those whose suffering has become unbearable may be seen as cruel, and proponents of euthanasia argue that deciding to end one's own life should be a basic human right.
You might also like...