Setting Up a Network of Helpers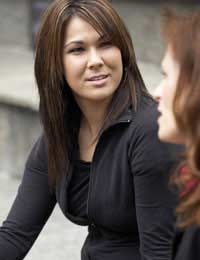 Caring for a terminally ill loved one can require a great deal of time and dedication. A single caregiver may be unable to provide all that is needed to meet the needs of an ailing friend or family member, but by arranging for assistance through a network of helpers, carers can look out for their own well being while still providing invaluable assistance.
Offering Help
It is a natural (and commendable) instinct to want to offer help when we see a need, but there are some tasks so daunting that they are too large for one person to manage. Terminally ill patients may need a wide range of assistance, depending on the nature of their illness and the stage of its progression. Emotional support, spiritual guidance, errand running, housekeeping, medical attention, transportation, pain management, and hygiene care is just a short list of possible help that patients may need, with other specific tasks added as needed. Offers of help are likely to be appreciated and accepted, especially as time progresses and primary caregivers tire and are in need of respite.
Utilising Individual Skills
With an extensive list of potential tasks to be done, having a network of willing helpers can be especially important. Some folks may be terrific listeners, while others are able to administer pain medication and oversee medical issues. Utilising the individual strengths of all carers can help the process to run as smoothly as possible, with each member of the caregiving team calling on their individual skills. Organising volunteers and setting up caregiver schedules can be beneficial, especially if the terminally ill patient requires round-the-clock care and companionship. Family members can sometimes feel uncomfortable accepting help from friends and members of the extended family, but when offers are made, they are usually done so with a sincere desire to be of assistance.
Hiring Help
While some families are able to arrange for all of the help that they need in caring for a terminally ill member by calling on friends and loved ones, others may need to consider hiring additional help. Family members who do not live nearby or who have commitments that prohibit them from being actively involved in caretaking can offer their help by arranging for either regular or occasional respite care for ailing loved ones. Respite care can be enormously helpful, giving primary caregivers the chance to temporarily remove themselves from their responsibilities while knowing that their ailing loved one is in good hands. Respite care agencies typically have a full staff of employees, each with their own unique specialties, so that no matter the type of need, they can offer someone qualified to allow family members a day, weekend, or longer period of time to rest before resuming their caregiving duties.
We've all heard the phrase, "No man is an island," and it rings especially true when considering how to come together in a time of crisis. The diagnosis of a terminal illness is often a call to action for friends and family members who can organise and unite to provide assistance and care to their dying loved one.
You might also like...
@Brenda Haney Mitchel - I am sorry to hear of your plight. If you were in the UK I may be able to advise where you can go for help. But as you are living in the USA, and we are a UK-based site, then I am unable to give you any direction. I do hope you manage to sort things out and get some aid.
TerminalIllness
- 13-Jan-15 @ 11:41 AM
I am at a loss my hubby is a veteran service connected with honor discharge we have no one that cares I live in bullhead city, Arizona and I have begged for human support and help for months if not longer and all I get is tossed to someone else that says they are sorry for my sufferings we had a neighbor at one time that would have me over to get some time to myself but she just passed away in dec 27, 2014 I have no one else and no family I guess I need to believe that no one really cares or just don't have time I go with out a lot from the grocery stores cause I have no way to get there and home I sure pray that no one else is dealing with a terminally ill spouse and goes through this I just want to leave or die TEARS.......................
Brenda Haney Mitchel
- 12-Jan-15 @ 4:59 PM