Telling Children that they are Terminally Ill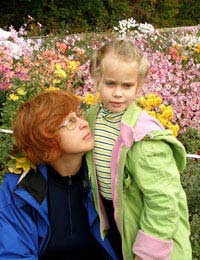 There are few things sadder than the terminal illness of a child. Kids are supposed to be healthy, happy, and free from worries, but for many children, that is simply not the reality. Parents do all that they can to shelter their children from harm, but sometimes, tragedy strikes. When children are terminally ill, their parents are often the ones faced with the unfortunate task of telling them the news.
Deciding How Much Information to Give
It is perfectly normal for parents to struggle with the decision to tell their child about the seriousness of their illness, but most agree that it must be done. Often, when kids are terribly ill, they are already aware of it, but still need their parents' confirmation. The level of information that children are ready for can depend on a number of factors, including their age, maturity, stage of illness, and possibly most importantly, their desire to know. Some kids will ask questions, often quite directly, and when they do, they deserve truthful answers.
Depending on the child's age, parents also may want to consult with them about treatment choices. While very young children cannot fully comprehend their situation, older kids and teens are likely to have opinions about their care, and when the time comes, about their final days. As hard as it is for parents to think about losing one of their children, it is important for kids to know that they are free to express themselves and that they will be heard. While there is nothing that will ever make the loss of a child alright, it can help parents to know that they did all that they could to bring care and comfort to their children during their short lives.
Helping Children Cope
Even terminally ill adults often have a hard time accepting their diagnosis. When the patient is a child, the adjustment is even more difficult. To lose someone who has not yet had a chance to live their dreams and reach their potential is an especially sad notion, so the grieving process can be exceptionally hard. The stages of grief, as described by Elisabeth Kubler-Ross, apply to those who are dealing with loss, death especially, and are relevant not only to the patient, but to their friends and family members, as well. Working through the grief can be agonizing when preparations are being made for the death of a child. Parents who have lost children may be able to see themselves in the first four stages: denial, anger, bargaining, and depression, but rarely feel that they will ever find the peace that comes with acceptance. Because parents themselves are apt to have trouble managing their grief, it may be hard for them to help their children cope. It can be beneficial for all close family members to seek comfort and assistance from other family members, friends, clergy, and even psychologists to help them manoeuvre through such a difficult time.
Fulfilling Dreams
Most children have hopes and dreams, but terminally ill kids do not have the luxury of time of on their sides. Parents and others close to a terminally ill child can help make the most of the time that the child does have by trying to fill each day with as many positive experiences as possible. There are a number of organisations designed specifically for granting the wishes of children with life threatening illnesses; these special experiences bring joy to the children who need it most. Sometimes, though, it isn't the grand gestures that mean the most - everyday interaction with friends and family members can do wonders for a child's spirit.
Parents of terminally ill children everywhere are faced with the impossible task of helping their kids to understand something that they themselves have probably not learned to accept. Nonetheless, it is vital that ill children be afforded the opportunity to talk through their hopes and fears, and parents need to do all that they can to set aside their own discomfort so that the last weeks and months of their children's lives can be as rich as possible.
You might also like...