Juggling Responsibilities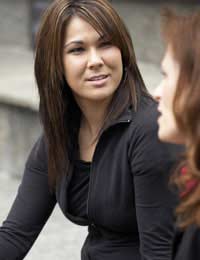 In and ideal world, loved ones would never get sick and would never die. At the very least, other obligations would simply fade away when family members are needed to care for an ailing member, but that is typically not the case, either. Unfortunately, even when families are in crisis, most members still have obligations to work, friends, and other family members, requiring that they juggle their caretaking responsibilities with their other commitments, and the results can be quite stressful.
Establishing Priorities
The diagnosis of a terminal illness is sure to turn patients and their families upside-down. Life is no longer taken for granted and priorities are likely to change. In today's busy world, many people are so preoccupied with their full schedules of work, social commitments, and keeping up with their kids' activities that they fail to consider the fragility of life until a crisis forces them to reshuffle their obligations, putting the truly important stuff at the top of the list. The decision to offer hands-on help to a terminally ill loved one is born from kindness and generosity, but taking on the role of caretaker probably requires giving up other commitments, at least temporarily. For those who are able, taking a leave of absence from work can be helpful, freeing up considerable time to perform daily caretaking tasks. While not everyone is in the position to cut back their work schedules, most can trim other obligations, postponing participation until things are calmer.
Asking for Help
Few people are able to handle all of the caretaking responsibilities for a terminally ill loved one, let alone maintaining a full schedule of other commitments at the same time. At some point, most caregivers realise that they need help and the smart ones do not hesitate to ask others to chip in. Other family members can be called upon to help with caretaking tasks, including providing companionship, performing household chores, running errands, and providing transportation as necessary. For those who do not have close friends and family members that can offer assistance, professional respite workers can be hired to help.
Managing Stress
Caretaker burnout is common, but the stress associated with caring for a terminally ill loved one needn't be overwhelming. Caretakers should look out for their own health and well being so that they are best able to manage not only their roles as carers, but also to help juggle the other parts of their lives. Eating well, getting regular exercise, and taking time away for friends and hobbies can help caregivers to manage the stress of taking care of a dying family member. Additionally, some caretakers find that meditation, massage, yoga, hypnosis, guided imagery, and simple breathing techniques can help them to feel calm, centred, and more capable of handling stress.
Avoiding Regret
While caring for a terminally ill relative is decidedly stress-inducing and doing so is likely to be disruptive to regular routines, the time spent together during the last weeks and months of life is considered precious to most. It can be tempting for family members to make excuses for not being present during those hectic and emotionally trying times, but staying away out of fear often leads to great regret later. Dying is a part of life and as is the case for all of the most important experiences, it is far better to be surrounded by loved ones, even if being together is difficult.
Caring for a loved one during their last stretch of time is stressful, both physically and emotionally, but when caretakers reprioritise their obligations to make time for the most important tasks, they are likely to find the experience to be rewarding. The support of friends and family members can make the end of life every bit as beautiful and meaningful as the rest of it.
You might also like...
my sister, brorther seem to be overwhelmed or lets say my brother is 63 and older than I tends to run from responsbilites, my sister has her own family and she his kind of distant from my mother. I considermy self very compassionate as a very good son to my mother and always told i am somewhat like her. my mother use to tell me when she was able to communicate better that she like how I take care and worry for her in a good way. my sister nd brothet cause so mny issues that are not even there and start figting all the time causing much unneeded stress. What shpuld I do? Sincerely, Thomas Sypa
tom
- 14-Sep-12 @ 8:13 AM