Seeking Training to Manage Care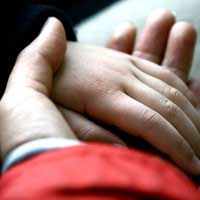 Many terminally ill patients express the desire to remain at home for as long as possible, but asking loved ones to manage some aspects of their routine care often means that the caregivers will need some type of training in order to provide appropriate help and support. In many cases, the training that is needed is limited to a few specific tasks that fall outside of the boundaries of treatment that must be provided by medical professionals, but depending on the nature of the illness, extensive training may be in order.
Managing Physical Needs for a Terminally lll Loved One
While everyday tasks such as helping a loved one with bathing and toileting seem simple enough, professional caregivers are trained to lift and move patients in such a way as to minimise the risk of injury to both parties. Even changing bed linens can be a specialised action when patients aren't able to move their own bodies, requiring caregivers to be able to roll them safely from side to side in order to remove soiled sheets and replace them with fresh sets. Those who plan to provide care for a terminally ill loved one should ask the patient's doctors or a member of the nursing staff for advice on proper lifting and moving techniques.
In addition to training for help with intimate care, most family caregivers will require some training if they are to manage a loved one's medications and treatments. Some aspects of care can be performed by laypeople, including wound care, administering medicines, drawing blood samples, and helping patients with range of motion exercises, but all of these tasks must be handled correctly to be safe and effective.
Offering Emotional Support to a Terminally Ill Loved One
Depression, anxiety, and anger are understandably common amongst the terminally ill, and oftentimes, loved ones are at a loss to help their friend or family member to cope with their feelings of despair. Offering a willing ear and unlimited support is important, but it can often be difficult to know what to (and what not to) say in order to help someone who is suffering. Caregivers may wish to consult with a psychologist for advice on helping their loved ones to manage their difficult emotions – as well as on managing their own stresses and emotional reactions to the pending loss of someone that they hold dear. Simple training in grief management can be beneficial for all involved.
Taking a Break from Caregiving
Many times, family caregivers are so determined to provide constant care to their terminally ill loved ones that they fail to look out for their own needs. While it is certainly commendable to offer love and support where it is needed, caretakers must be sure to take at least some time for themselves, engaging in activities that are unrelated to their caretaking responsibilities. Utilising occasional respite workers can make a world of difference to those who manage the everyday care of someone close to them. Without some time to rest and get away from the physical and emotional demands of caring for a dying loved one, caregivers can quickly burn out, but with short, regular breaks, are more likely to be able to meet the end-of-life needs of their family member. Part of all good caretaker training involves learning to recognise the need for self-care, as well.
You might also like...