Regret After a Loved One's Death: A Case Study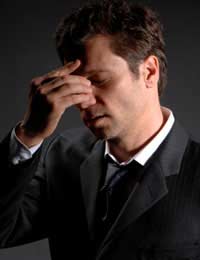 It's not an uncommon story, but it is a sad one. Someone dies and leaves behind things unsaid, or at least unsettled, and because of that, loved ones often live with regret. Over the course of our lives, most or all of us will lose people who we are close to, so it is wise to consider the importance of making things right in our relationships while we can.
Father and Son
Jacob and his father had always had a difficult relationship. Even as a child, Jacob felt uncomfortable to express himself around his father, who was, as Jacob puts it, "old-school," and seemed to keep his emotions to himself. The one emotion that his dad seemed comfortable to express was anger, and he did so frequently.
"My dad always seemed dissatisfied," Jacob says. "Nothing made him happy—not work, not my mum, not us kids. I remember tiptoeing around him when I was younger, hoping to just stay under the radar. After I was grown and on my own, I mostly just stayed away."
A Terminal Diagnosis
"When I got the call that my dad was ill, I froze," Jacob says. "I knew that my family expected me to go to him, but there was just all of this stuff—decades of it—that I didn't want to deal with."
Jacob's mother kept her son informed about his dad's illness, and though she suggested that he should come home, she never pushed. "My mum is quiet. She's not one to impose her will on anyone else, and while I knew that she hoped we'd reconcile, she left the decision to me."
It was less than two months between Jacob's father's diagnosis and his death, and during that time, he spoke to his dad only once, by telephone. The conversation was awkward, he says, because neither man talked about what was going on. Jacob says that he asked his dad how he was doing and the older man answered, "I've been better." The entire exchange lasted just a few minutes, he says, and then his dad handed the phone back to Jacob's mother.
Gnawing Regret
Though he didn't come home while the man was alive, Jacob did return for his father's burial services, and it was then when he realised that he'd made a terrible error in judgment. The feelings of remorse became almost overwhelming, he says, and he was unable to forgive himself for years after. "I learned something about myself during the week after my father's death," he says. "And it wasn't good."
In addition to feeling bad about not opening up a line of communication with his father, who he says must have been frightened in spite of his stoic facade, Jacob felt that he had let his mother down by not being there to offer her his help and support. "My mum would go to the ends of the earth for me, yet when she needed me most, I stayed away."
Making Amends
Jacob has apologized to his mother, who was gracious in her reply, as he knew she would be. Additionally, he has worked toward forgiving himself for being absent during his father's illness by vowing to never again let harsh feelings persist in his relationships. "I speak my mind now," he says. "Rather than avoiding potentially difficult encounters, I see them as opportunities to make things better. I try to be kind and available to the people in my life, even those with whom I have considerable differences of opinion."
Jacob might have learned the hard way the importance of expressing oneself with those they love, but he has tried to find the positive in the experience. "Do I wish that I had handled myself differently? Yes, of course. But what's done is done and I can't go back. But I know two things for certain: it's never too late to change, and wounds, even really old and painful ones, can heal if given time and attention."
You might also like...