Considering Alternative Treatments When Terminally Ill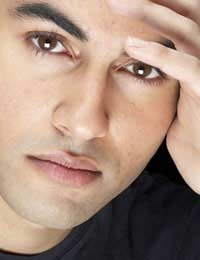 Modern medicine offers patients a success rate for recovery greater than ever before, even for many serious illnesses. Some situations that would have once been considered hopeless are now viewed as fairly commonplace, with patients routinely surviving and thriving, going on to live long, healthy lives. Even in these days of medical advancements, though, there are still patients for whom modern medicine holds no promise of recovery. For these patients, as well as for those who simply prefer to explore treatments outside of the medical mainstream, alternative medicine may be the answer.
Alternative Meets Mainstream Medicine
Patients who have been given a terminal diagnosis may feel that alternative treatments offer them their only viable chance for survival, making them open to treatments that they may have otherwise shunned. Unorthodox medications and courses of treatment have strong support amongst many health practitioners, with even some traditional doctors choosing to recommend treatment plans that encompass both traditional and alternative options. Nutritional support, acupressure, and acupuncture were all considered to be outside of traditional western medicine at one time, but are now routinely accepted and utilised by many in the mainstream. As more information becomes available about other treatments, the number of possibilities for terminal patients will likely increase.
Finding Trustworthy Practitioners
While there are certainly many well-informed and responsible practitioners who strive to provide the best possible care to patients, not everyone who promotes alternative treatments to those in need has the patients' best interests at heart. Unscrupulous people have been known to prey on the desperation of the terminally ill, looking only to profit from patients' fear, rather than offering any real hope for recovery or even relief from painful symptoms. Ideally, terminally ill patients will be able to locate mainstream doctors who are open to considering alternative treatment practitioners as valuable partners in healing, presenting patients with the best of both worlds. In the absence of willing doctors, however, patients who wish to seek alternative treatments may have to do so on their own. Contacting illness support groups or seeking the advice of fellow patients may lead to recommendations for trustworthy alternative health practitioners.
Alternative Treatments
The terms "alternative medicine" and "alternative treatments" are used to cover a lot of ground. Some treatments have been around for generations, while others seem to come and go as quickly as the latest teen idols. While space limitations prohibit offering detailed information here, we will try to offer a quick look at some of the more widely known alternatives:
Nutritionally Based Programmes: Some health practitioners believe that following specific dietary guidelines and/or utilizing nutritional supplements can cure many illnesses, even some that traditional medicine has failed to conquer. Following a healthful diet plan can be useful in strengthening the body's ability to fight disease and many doctors would encourage patients to fuel their bodies with wholesome foods in order to maintain or regain robust health, but some express concern about the use of unregulated dietary supplements. Patients who choose to experiment with supplementation should research the possible side effects of the supplements and should purchase all nutritional products through trusted sources.
acupressure and Acupuncture: Once viewed as useless by mainstream medicine, acupressure and acupuncture are now widely accepted for their ability to provide pain relief, and many doctors also recommend their use in tandem with traditional treatments for emotional disorders, infections, and even infertility. Most doctors would at least acknowledge that these treatments cause no harm.
Holistic Approaches: Practitioners of holistic medicine stress the need for balance between the physical, emotional and spiritual and believe that illness is caused by an imbalance of the three. Stress reduction techniques, natural medicines, and encouraging spiritual development may be recommended by those who promote holistic medicine.
Hydrotherapy and Aromatherapy: Based on the perceived healing powers of water, plant oils, and essential oils to promote emotional and physical well being, hydrotherapy and/or Aromatherapy are often used in conjunction with traditional medicine to enhance relaxation and support the body's natural ability to heal.
Weighing the Risks
The biggest worry that traditional doctors express about alternative medicine is the risk that they feel patients take when they shun proven treatments in favour of alternative ones. The fear is that if unsuccessful alternative treatments are used as first course treatment plans, a disease may progress to the point where traditional medicine can no longer provide solutions. This can be a very real concern, especially for illnesses that have been shown to respond well to existing treatments, but each patient must decide for themselves what course of action they prefer to battle their illness. Many patients choose to give traditional treatments a chance in the beginning, either alone or in conjunction with alternative treatments, while reserving the use of purely alternative choices for instances where they have no remaining options.
NOTE: The information provided above is in no way intended to be a substitute for professional medical advice or treatment. Self-diagnosing and/or choosing to avoid medical care can result in serious health complications. Readers are advised to seek professional medical advice and/or care for all of their health concerns.
You might also like...