Seeking a Second Opinion Following a Terminal Illness Diagnosis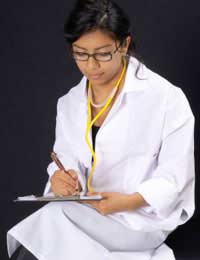 When presented with a frightening diagnosis, a patient's first reaction is often that of disbelief. Even when serious illness is suspected, being faced with the certainty rather than the possibility that one is sick can be an enormous shock. Once such a diagnosis has been given, though, patients are faced with a number of choices about their care. While every person's path will be uniquely their own, all patients who receive devastating health news should begin with the same first step - securing a second opinion.
Wait to Worry
Many different illnesses share similar symptoms. Chronic headaches, for example, can signal anything from food sensitivities to brain tumours. Many patients arrive on their doctors' doorsteps fearing the worst, but most often, it is the simplest (and most easily managed) causes that turn out to be responsible for worrisome symptoms. In these days of information overload, many people are quick to jump to frightening conclusions regarding their health, especially when they consult unreliable resources for medical information, rather than seeking professional guidance. Troublesome health concerns should be brought to a GP or other medical professional and even once testing is in progress, patients should do all that they can to avoid unnecessary worry until all of the results are in. In the event that a dire diagnosis is given, it may be helpful for patients to remember that mistakes are made regularly in the health care profession (doctors are only human, after all), so until a second round of testing has been completed by another doctor, hope remains that the first diagnosis may have been incorrect.
Confirming a Diagnosis
It is becoming standard practice for doctors to recommend that their patients seek second opinions after an especially devastating diagnosis. There was a time when many patients worried that their doctors would feel insulted, should they request that another doctor be consulted to confirm or deny a diagnosis, but today's patients have a better understanding of the part they play in the management of their own health. These days, doctors typically encourage the active involvement of patients in making health decisions and respect their patients' desires to not only seek additional opinions regarding the accuracy of a diagnosis, but in the consideration of treatment options, as well.
Getting the Best Care
A good GP is an invaluable asset to a patient, offering first line health care for most every malady that they will likely encounter. Sometimes, though, patients feel more secure seeking the advice of a specialist, educated and experienced in treating individual ailments. When presented with a medical crisis, most patients are likely to seek specialised care, hoping to benefit from the latest developments and advancements in treatment. Large, metropolitan areas are often home to medical complexes that offer state-of-the-art equipment and cutting edge treatment plans. In matters of life and death, patients should insist on getting the best care available, even if that means doing battle with their insurance companies.
Handling Your Illness Your Way
Each patient is bound to have strong opinions about the way that their illness is managed. Deciding on the type of care to employ, the location of treatment, and even if or when to discontinue treatment altogether are very personal decisions that can only be made by the patients themselves. Friends, family members, and health care professionals can all offer opinions and advice, but ultimately, the responsibility for decisions regarding the management of a serious or terminal illness must lie with the patient. Some patients feel strongly that they will utilise every possible option at their disposal to fight their disease, while others prefer to spend their remaining time free of hospitals, doctors, and medical procedures. Most patients fall somewhere between, but there are no right or wrong ways for patients to handle their illnesses. Each patient should be encouraged and supported throughout the healing and even the dying process, conducting their lives according to their own wishes.
NOTE: The information provided above is in no way intended to be a substitute for professional medical advice or treatment. Self-diagnosing and/or choosing to avoid medical care can result in serious health complications. Readers are advised to seek professional medical advice and/or care for all of their health concerns.
You might also like...