Finding Doctors Who Share Your Beliefs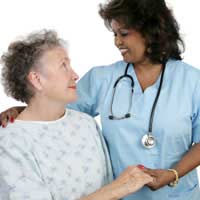 Even when things are running smoothly, it's nice to have a doctor that is easy to talk to and receptive to your way of looking at health care. During a health crisis, it is imperative.
Establishing a Rapport
At the time of a devastating diagnosis, some people are fortunate to have already established a great working relationship with a GP who has helped them (and possibly other family members) through run of the mill illnesses. For those who do not, however, it is important that they locate a physician with whom they feel comfortable, in order to best manage the treatments and medications that they will need. There are no greater decisions to be made in life than those regarding care during the months and years following the diagnosis of a terminal illness, and a mutually respectful doctor/patient relationship can give patients a solid cornerstone for making good decisions.
Deciding what Matters
There are tons of well-qualified doctors of all varieties, from GPs to specialists. Of course, a doctor's ability to provide thorough and appropriate care is essential, but there is more to choosing the right doctors than simply looking at their success statistics. Each person is bound to have their own definition of what the perfect doctor would be. For some, a no-nonsense approach is vital, while others may seek the kind, sympathetic type who is inclined to focus as much on the emotional as the physical side of health care. As long as the doctors are ethical and knowledgeable, the rest is a matter of personal preference. Sometimes, it simply comes down to who makes the patient most comfortable.
Making Changes
Many people find it difficult to make changes - especially when those changes involve the possibility that another person may feel insulted or suffer hurt feelings. Changing doctors in order to work with those with whom a patient feels at ease, however, is worth the effort. While the nuts and bolts of medicine may not differ much from doctor to doctor, the method by which care is given can vary widely, making en enormous difference in the quality of a patient's life. Resistance to change is natural, but when it is as important as assuring that a terminally ill patient receives the very best care available, the chance that a doctor may feel a bit disappointed when a patient decides on another carer seems rather unimportant.
Locating the Right Doctors
Even when patients feel that they want to change doctors, they may not always know how to find medical care that is well suited to their needs. Asking for referrals from fellow members of illness support groups can be helpful, but not all patients participate in these groups. Check out Alternative and complementary practitioners.
NOTE: The information provided above is in no way intended to be a substitute for professional medical advice or treatment. Self-diagnosing and/or choosing to avoid medical care can result in serious health complications. Readers are advised to seek professional medical advice and/or care for all of their health concerns.
You might also like...