Battling Terminal Illness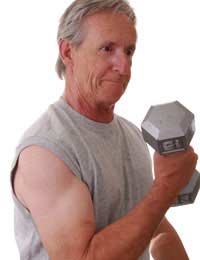 People casually use phrases that for others have real meaning. It's not that they mean to be flippant, it's just that they don't always consider their choice of words. While vying for a big promotion at work may be described by some as being "in the fight of your life," those who are battling a terminal illness truly understand the meaning of those words.
Beating the Odds
Most people know of someone who was given a dire prognosis, but lived far past their doctor's expectations. Some even show a complete reversal of disease and live long, full lives. While doctors are highly educated people who know a great deal about the workings of the human body, they are not infallible and are undoubtedly delighted when patients who were expected to die beat the odds and thrive.
Why is it that some patients succumb quickly, while others are able to recover? There are many schools of thought on this subject, but the truth is that no one knows for sure. If it were simply a matter of desire, most people who have been diagnosed with a terminal illness would survive - few come to terms easily with the idea that they don't have long to live. Faith and prayer may provide comfort and strength, but certainly offer no guarantees of recovery; many faithful have lost their lives to illness long before they were ready to say goodbye. Wealth, intelligence, good looks, and a charming personality may be great gifts to have, but disease plays no favourites and claims people from all walks of life. The bottom line is that some who are diagnosed as terminal will perish, but not everyone will. Some will beat the odds and look back on their illness as only one segment of their lives, so battling disease, even one that is said to be terminal, is a highly worthwhile endeavour.
The Fighter's Frame of Mind
Depression and anxiety are common amongst the terminally ill. The loss of control that often accompanies serious illness is bound to take its toll on emotional health; functioning normally would seem to be unlikely when everything about a person's life has been tainted by the knowledge that time may be short. Feeling empowered can help ease the mind, though, so some terminally ill patients refuse to give up and go easily. Instead, they look for ways to manage their symptoms while keeping an open mind about treatments that may result in an extension of life.
Exploring Treatment Options
Conventional medicine is constantly making enormous advancements, offering hope to patients who would have previously been considered incurable. In addition to traditional treatments and medications, many patients claim to benefit from the use of alternative treatments, either on their own or in tandem with standard medical methods. Alternative and complementary medicine has a strong following in both the prevention and treatment of disease. Patients may want to research all of their available options so that they can decide on the best ways to proceed as they battle their illnesses.
Supportive Friends and Family
The value of caring, supportive family and friends cannot be understated. Physical illness and the emotional strain that accompanies it can make the tasks of daily living seem overwhelming at times, but the presence of dedicated caregivers can provide patients with the strength they need to fight for their lives. Battling illness requires a great deal of emotional fortitude - even the best of scenarios are bound to include some ups and downs -- so seeking the assistance of loved ones is wise. Additionally, those closest to a terminally ill patient are surely experiencing difficulties of their own and are likely to feel somewhat helpless, so allowing them to be a source of strength is beneficial for everyone.
While dictionary.com defines terminal disease as "occurring at or causing the end of life," that isn't always the case. Some patients who are considered terminal win their battles against disease and dying. Some even go on to conquer other things that they had previously viewed as road-blocks, armed with the knowledge that nothing is impossible.
NOTE: The information provided above is in no way intended to be a substitute for professional medical advice or treatment. Self-diagnosing and/or choosing to avoid medical care can result in serious health complications. Readers are advised to seek professional medical advice and/or care for all of their health concerns.
You might also like...