Resolving Unfinished Business Before Your Die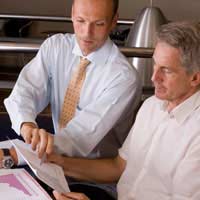 Life doesn't end until it ends. That sounds so simple, but many people go about living in such a manner as to pretend that life has ended long before it actually has. The diagnosis of a terminal illness is sure to serve as a reminder (albeit a harsh one) that time is limited, giving patients an opportunity to complete any tasks and take care of any unfinished business that they deem important.
Making Time for the Good Stuff
Frequently, everyday life is filled with mundane obligations, but when they realize that their time is limited, many terminally ill patients are quick to readjust their priorities, moving the important stuff to the top of the list. It's been said that when on their deathbeds, few people regret not spending more time at work, a sentiment that is likely shared by those who are facing their last few weeks or months. It is unfortunate that friends, family, and fun are often put on the back burner when people are healthy, but when faced with a premature demise, patients should be allowed and encouraged to include as many of their favourite people and activities into their lives as possible.
Legal Matters
When we speak of "unfinished business," we are often referring to taking care of legal matters such as preparing ADRTs or living wills, arranging guardianship of minor children, and writing wills. While none of these tasks are particularly pleasurable, there is a sense of satisfaction that comes from knowing that all of the loose ends have been taken care of. All of the above legal documents should be in place for all adults, but many people fail to understand their importance until they are faced with the prospect of death.
Creating Memories
Many people are surprised to find that some of their fondest memories are of friends and family members during the last portions of their lives. There can be a sense of urgency about the final weeks and months of life, prompting people to not only make time for pleasurable activities, but for expressing sentiments of love and affection for those around them. Sometimes, people are hesitant to reveal their truest feelings, but find that they are more able to open up when faced with the notion that they may never get another chance. Terminally ill patients may find comfort in knowing that they have touched the lives of those around them, so expressing feelings of love and gratitude for a person's role in one's life can be very much appreciated. Also, helping terminally ill patients to fulfill any last wishes will help to create lasting memories for survivors.
Making Peace
Sometimes, it is not the things left undone or even left unsaid that weigh the heaviest on patients and their loved ones. Most people have at least some complicated relationships in their lives and may harbour hurt feelings from disagreements that were never settled. Letting go of grudges and petty differences can provide a sense of peace and closure for both parties, so every effort should be made to put aside differences, especially if the relationship was once an important one.
Life is far too short to miss out on the good stuff. Those who are in the last stage of their lives know this better than anyone, but the lessons that come at life's end would serve healthy people well, too. Life doesn't end until it ends - every one of us should strive to take in all the best that life has to offer because we can never know just when we will run out of time.
You might also like...